Posted 07-30-21
Proposed by Tetra Tech
Project Managers (PMs) are the face of Tetra Tech for every client and are the people who ensure that our project work is carried out to the highest standards of quality and fiscal discipline. Tetra Tech CEO Dan Batrack honors those who work at the highest level of excellence with our PM Award of the Month.
Kim leads Tetra Tech's Disaster Recovery Services in our Maitland, Florida office. He joined Tetra Tech in 2005 as a part-time hurricane Rita instructor and has progressed to his current position as PM. During his career at Tetra Tech, Kim has completed over 90 projects, often managing multiple disaster response projects at once. Kim graduated from Thomas Edison State University in 2003 with a bachelor's degree in marketing.
During the COVID-19 pandemic, Kim led the development of a shelter for members of the homeless community. The project provided shelter and security to homeless residents while maintaining health and safety guidelines and social distancing. While completing this successful project, the team prevented the spread of the virus and created a safe and welcoming atmosphere by implementing enhanced security and cleaning procedures.
After completing the COVID-19 shelter project, Kim handled the cleanup of the Surfside Beach condo collapse in Miami Dade County, Florida. Since arriving, the county has expressed appreciation for Kim's expertise in leading this ambitious project. In addition, Kim is managing a project for the Virginia Department of Transportation, arranging the cleanup of more than 400,000 cubic meters of plant debris.
"Kim has made a significant contribution to the success of Tetra Tech's disaster recovery services over the years with his attention to detail and excellent client management skills," said Jonathan Burgiel, Head of our Disaster Recovery Services. . "Employees like Kim make Tetra Tech a leading disaster recovery company. "
Kim frequently receives positive feedback from her clients and team members, successfully meeting customer expectations while navigating fast turnaround times. During her career at Tetra Tech, Kim approached her projects with a customer-centric mindset, providing pre- and post-project follow-up to ensure customer satisfaction.
"I love helping people recover from disasters and bringing a community back to a semblance of normalcy and I look forward to continuing this work," Kim said.
Join us in congratulating Kim on receiving the PM of the Month Award for May 2021.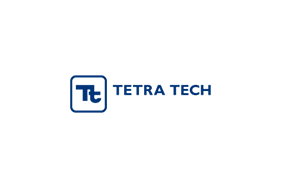 Tetra Tech